Rachel Wertheimer, an agent with One Sotheby's International Realty, enjoys a winning track record in real estate. Working with buyers, sellers and investors, her creative approach is the cornerstone of a multitude of successful transactions.

An entrepreneur by trade and spirit, Rachel was the Co-Founder and President of a leading jewelry company. The industry leader manufactured and sold to blue chip retailers such as Bloomingdales, Saks, Jared, Kohls, Target and Walmart. Spearheading design and marketing campaigns, Rachel drove sales in excess of a billion dollars.

Rachel's clients benefit from her extensive business background, marketing expertise, and outstanding analytical, negotiating and communication skills.

She offers personal attention, a designer's eye and unwavering attention to every detail.

Her integrity, commitment to customer satisfaction and keen eye for design, led to a successful second career in real estate.

Before moving to Maimi, Rachel lived in Long Island and Manhattan. She thrives on Miami's cosmopolitan atmosphere and loves the resort lifestyle and the numerous recreational activities it affords.

Rachel lives with her husband and her beloved dog, Sophie.

In her spare time, Rachel loves to walk on the beach, cook, dance, and help those in need.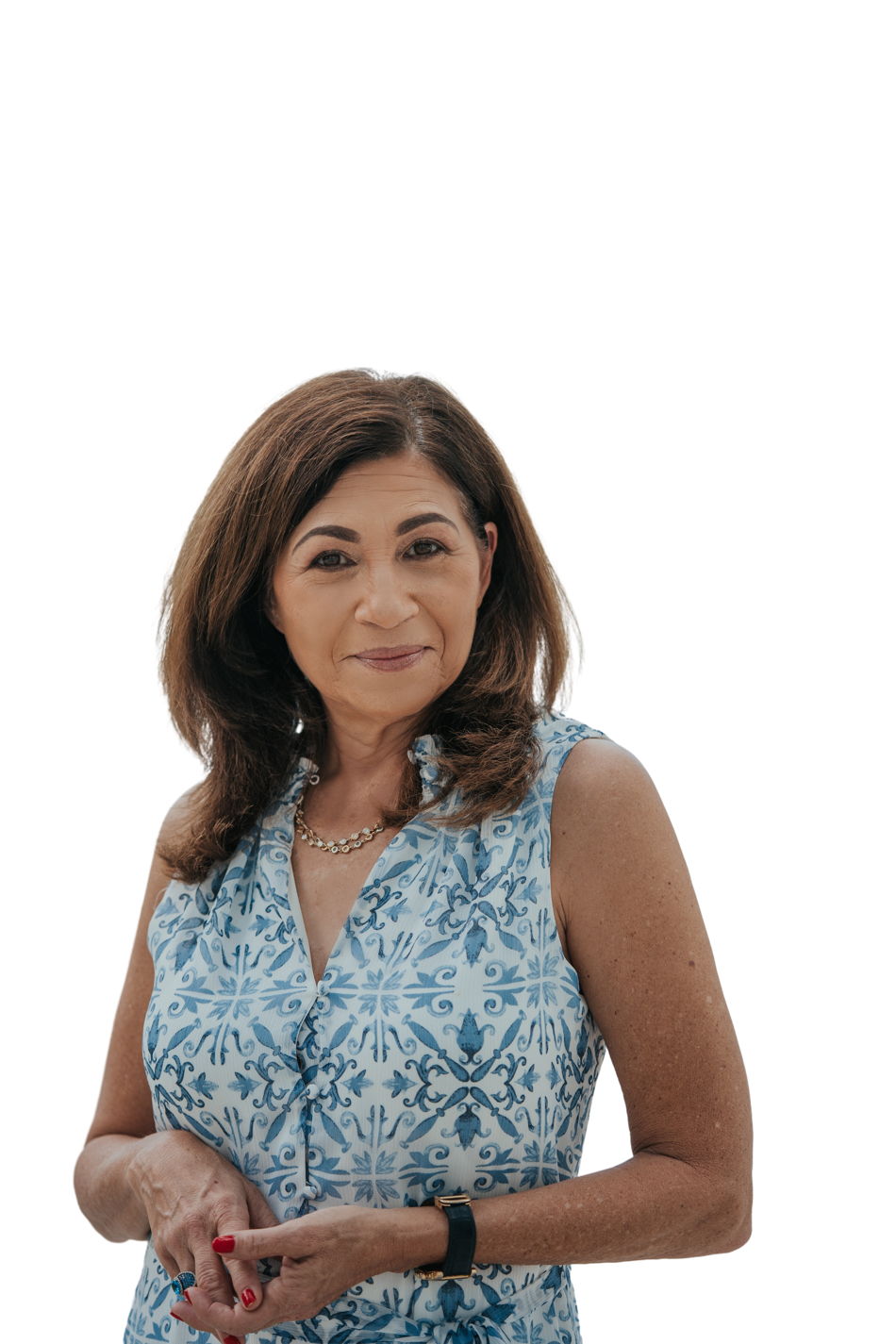 OTHERS SHOW HOMES, I SHOW RESULTS!
Client Reviews
I am pleased to recommend Rachel Wertheimer, who helped us purchase a condo in Miami. Rachel is dedicated to the highest level of service. She was exceptionally communicative and was available to us regardless of the time of day or night. She took the time to understand what we sought and was on top of every detail. Rachel is a true professional and both a caring and gracious person. We love our new condo, and she was relentless in finding us the perfect place. Karen L.
I am so happy to write this recommendation for Rachel Werthiemer, who I used as a real estate broker to sell my apartment in Florida. This could have been a very stressful and tense process, but because we used Rachel, the process was easy, seamless, fast, and very successful. Rachel was knowledgeable and professional and guided us from preliminary discussions regarding pricing of our unit, to the actual sale of our unit. Rachel was insistent that she bring in a specific photographer to photograph the unit, convincing us that the photographs would be an important tool in the sale. She was so right, the photos were fabulous in representing all of the positives of the unit so beautifully, and were absolutely key to selling the unit so well, just as Rachel had said it would be. Rachel was spot on in her advice regarding the pricing of the unit, and explained to us that pricing the unit properly, is important to getting the right buyers to come and look. Each time that she showed the unit, she came early to inspect and set up the unit, to look its best. Very quickly the unit was sold for more than I thought I could get. I completely credit that success to Rachel, who brought a lot of real and committed buyers, as well as other realtors to see the unit. Rachel was always available to talk to us any time of the day and night, and was interested in us getting the best price possible. We were so lucky that we used Rachel as a broker, I would absolutely use her from now on for any real estate that I will buy or sell. It is without any hesitation that I recommend Rachel as the best real estate broker. Feel free to contact me with any questions. SHELLY S.
FROM THE DESK OF: Carrie Stern With the utmost affirmation, we are pleased to advocate on behalf of Rachel Wertheimer. Rachel is the epitome of a Real Estate Salesperson with the ability to utilize her well-established connections and highest regard within the arena. She embodies a devoted alliance to her clientele incorporating an ethos through her commitment to providing seamless, consummate personalized real estate assistance. Assuredly, Rachel exemplified vast knowledge of the current landscape and an in-depth market analysis to determine the selling price of our condominium. Moreover, she succeeded in establishing an offer and finalization of negotiation prior to our property being listed. While selling a property can be a stressful; from beginning to end we felt confident in Rachel's ability to navigate us through the process, providing optimum support to oversee all aspects imperative as an expert in real estate. She is invariably astute, thorough and honest as the day is long. Rachel upholds the utmost professionalism, lovely demeanor, immediate responsiveness and attention to detail. She is an absolute pleasure to work with and kept our best interest in sharp focus. Without doubt, we would seek her talent to assist with all of our Florida based real estate transactions in the future. We are more than confident Rachel Wertheimer would indubitably bestow value to foremost abetment an individual's tailored real estate endeavors. Please feel free to contact us to discuss Rachel's superlative capabilities. Carrie Stern